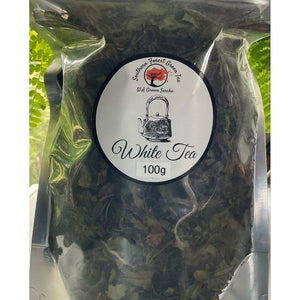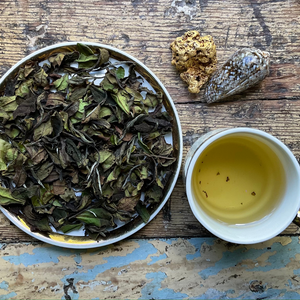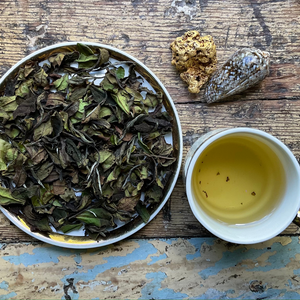 White Tea 100g
White tea has a lovely golden yellow colour and a sweet floral taste. This tea has not been chopped up, the whole leaf unfolds in the tea pot. Refill your tea pot more than once and for an all day tea experience.

White tea is harvested from the new buds and shoots of the tea plant camellia sinensis. The new shoots dry a beautiful silver colour and are covered with small white hairs. White tea is the least processed of all the teas and because of this retains a high amount of antioxidants. The leaves and slowly dried and finally roasted to preserve shelf life.

All teas from Southern Forest Green Tea are grown with organic principals in mind, no pesticides, herbicides and fungicides are used in the tea plantation. Great tea is made from health soil and a healthy ecosystem.