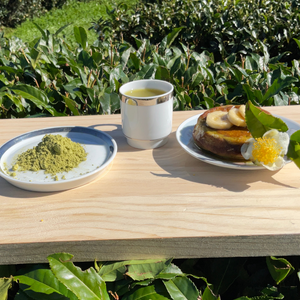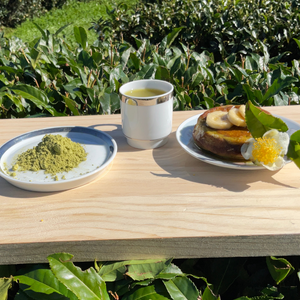 Matcha 150g
Pure Green Tea Powder is now available in 150g foil packets, buy bulk and save 25% compared to the original 30g foil sachet. 
Pure Green tea powder is the result of finely ground Sencha Green Tea leaves, a concentrated boost of your favourite Sencha Green Tea. Grown and processed on the farm in the beautiful Southern Forests of Western Australia.
To make a cup of Pure Green Tea Powder add a quarter of a teaspoon and a little water to a cup, whisk to form a smooth paste then top up with hot water or warm/cold milk, add sweeteners if desired.
The powder can be used to make lattes, smoothies, cakes, biscuits and even added to your favorite breakfast cereals.