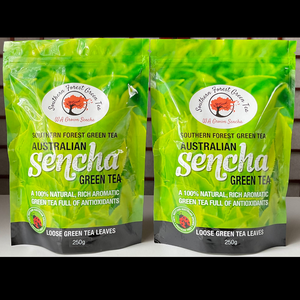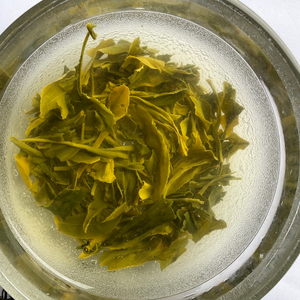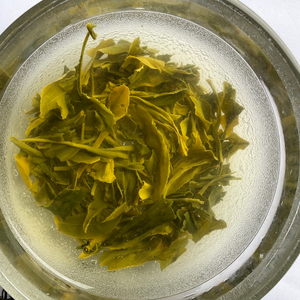 500g Loose Leaf Sencha Green Tea
Grown and processed on the farm in Western Australia's beautiful Southern Forest Region. Sencha green tea has a slightly astringent grassy flavor with ocean undertones. This japanese style tea is a steamed green tea, it is delicate and easy to drink.
A pot of brewed tea brings out the intense flavor of Loose leaf Sencha, the tea can be brewed several times. This tea has a delightful aroma, a testimonial to its freshness. 
Tea is grown without the use of herbicides, pesticides and fungicides, we believe a healthy tea needs to start from healthy soil. We grow several tea varieties here on the farm they are blended to create a unique tasting Sencha green tea.
500g Loose leaf tea now sold two separate 250g bags, same great price. Tea kept fresher for longer.