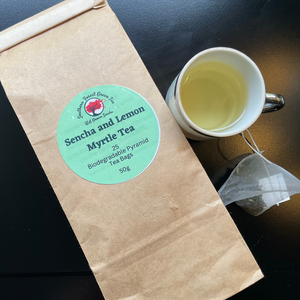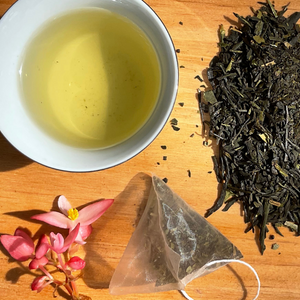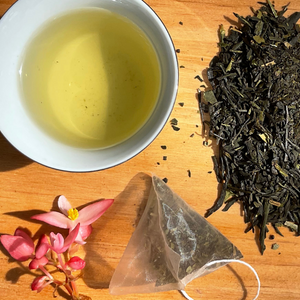 25 Biodegradable Pyramid Sencha Green Tea Bags with Lemon Myrtle 50g
That same delightful delicate sencha green tea with its grassy green flavor and a hint of Australia's own native lemon myrtle. Drink hot or cold, best brewed at 70 degrees.

Now available in biodegradable pyramid tea bags.
Organically grown, from our farm to your cup.
Lemon myrtle added is sourced from an organic grower in Australia.