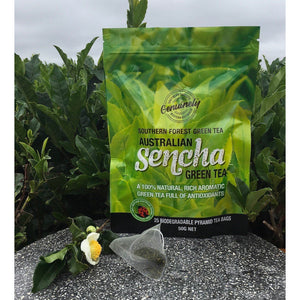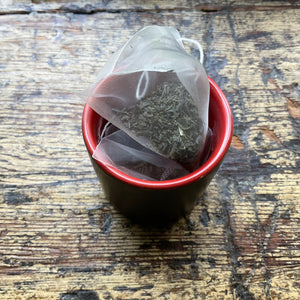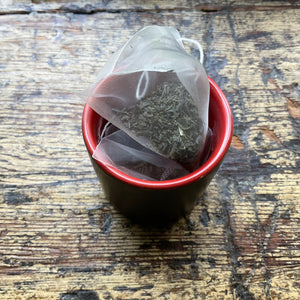 25 Biodegradable Pyramid Sencha Green Tea Bags
25 Biodegradable Pyramid Tea bags containing Sencha Green tea comes in a foil satchel.
The pyramid tea bags are made with a plant starch, the fabric is called SOILON, the bag and tag decomposes after a month. Free from plastics.
Sencha Green tea has a slightly astringent, grassy flavor with fresh ocean undertones.