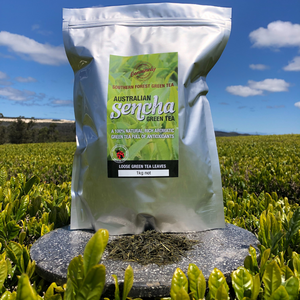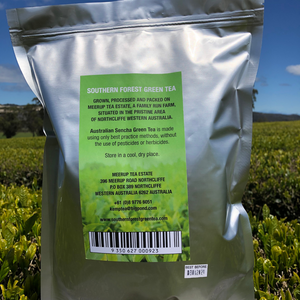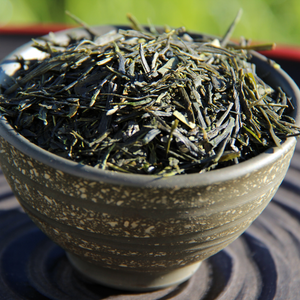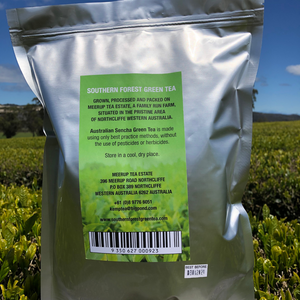 Loose leaf Sencha Green Tea 1kg- Bulk Buy Sale
Let yourself go mad about tea, 10% discount on 1kg Loose Leaf Sencha Green Tea.

Grown and processed on our farm in Northcliffe.
Loose leaf Sencha sold in 1kg foil satchels, never run out of your favourite tea.  Sencha green tea has a slightly astringent, grassy green flavour with fresh ocean notes. The tea has a lovely golden yellow colour and a delightful aroma.